Quick Recipes to Enjoy the World Vegetarian Day - All-Purpose Stir-Fry Sauce
Stir fry vegetables are everyone's favorite. It is a go-to recipe when there are not many items in the kitchen to cook. Stir fry vegetables also save the day when you are tired after a long day and don't feel like cooking a wholesome dinner. If you want to spice up your stir-fries, then you can choose to make an all-purpose stir fry sauce that can be added to any stir fry dishes. This can be stored in a container for many days.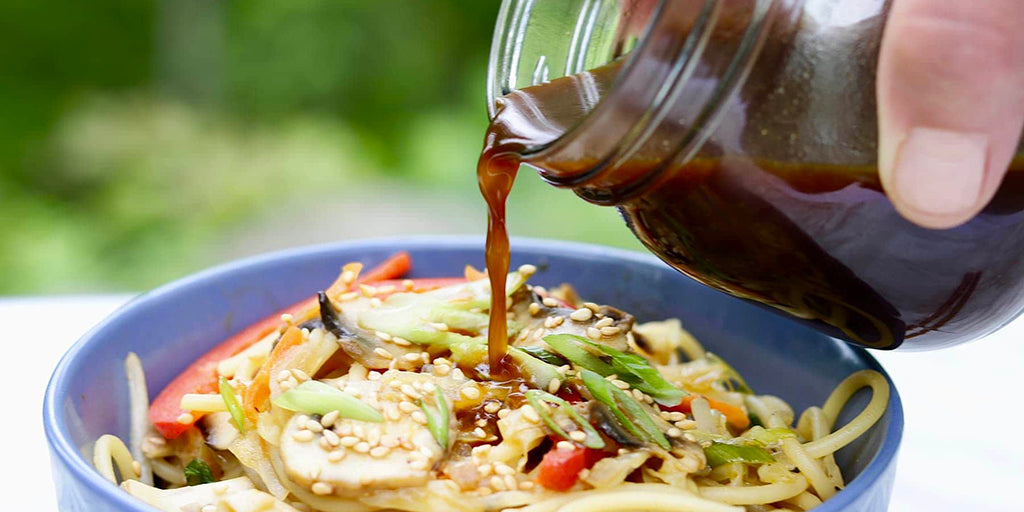 Ingredients
1 ¼ cups vegetable broth
1 ½ teaspoon garlic powder
1 ½ teaspoon ground ginger
½ cup tamari or soy sauce
1 tablespoon rice vinegar
1 teaspoon toasted sesame oil
2 tablespoons dry sherry
2 tablespoons light or dark brown sugar
Instructions
Place 1 ¼ cups of vegetable broth, ½ cup of soy sauce, 2 tablespoons of dry sherry, 2 tablespoons packed brown sugar, 1 tablespoon of rice vinegar, 1 ½ teaspoon garlic powder, 1 ½ teaspoon ground ginger, and 1 teaspoon toasted sesame oil in a pint jar or medium bowl. Stir the contents in the jar until the sugar is dissolved.

If you want a spicy sauce you can add an Asian hot sauce 1 teaspoon at a time. Taste the spice level with each addition to get the desired spice level.