Easy Baking Recipes for Birthdays Classic Chocolate Cake

Whether you have a sweet tooth or not, love baking or not, one dessert that is difficult to resist is a Classic Chocolate Cake. Well, we are sure some of you, newbies, freak out when it comes to baking a proper chocolate cake. But trust us, this is surely going to be easy and in a matter of few minutes, your mouth-watering chocolate cake will be ready. So let's begin!
When making a classic chocolate cake, you would need a handful of things - flour, cocoa powder, vanilla extract, oil, sugar, baking powder, baking soda, and eggs. Well, if you want a layer of Chocolate Ganache on the cake, then you would need some dark chocolate too.
There's one simple way to bake a perfect, spongy chocolate cake, and that is to start off whisking 4-5 eggs while you add sugar and vanilla extract to it. Continue mixing until you get a creamy consistency and then add a spoonful of oil. Once your wet batter is ready, you can proceed to add the dry mixture of flour, cocoa powder, baking soda, and baking powder into that creamy mixture. Continue mixing for the next couple of minutes till you get a fluffy and soft batter. Pour it into a butter greased pan and directly put it in a preheated oven for 10-15 minutes. With this, you get your easy-peasy, spongy, and classic chocolate cake in no time.
Also, we have a pro-tip for you - while pouring the dry ingredient, try adding them in 3 sections. This helps in the proper mixing of all the ingredients for that perfect taste. Moreover, don't forget to top it with some strawberries and loads of whipped cream.
which kitchen aid stand mixer is best?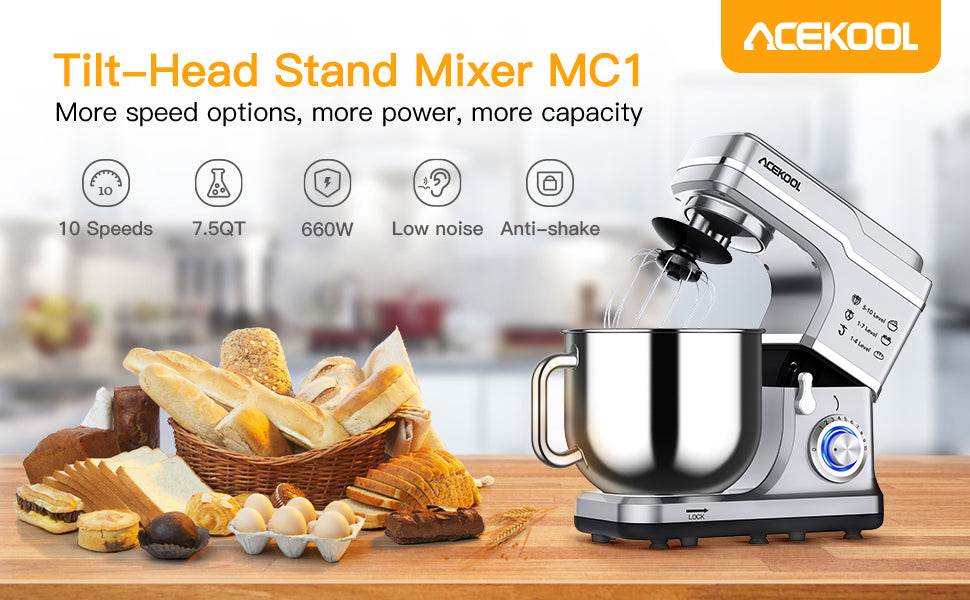 1400W/660W high-performance pure copper motor
7.5Quart/7L larger stainless steel bowl with one handle
Vibration absorption design, no displacement during operation
6 strong suction cups for more steady
Blue LED light as a power indicator