Quick Recipes to Enjoy the World Vegetarian Day - Jalapeño Poppers 
As you all probably know jalapeño poppers are the best game-day snacks. Crispy and spicy, this cheese-filled snack is loved by all.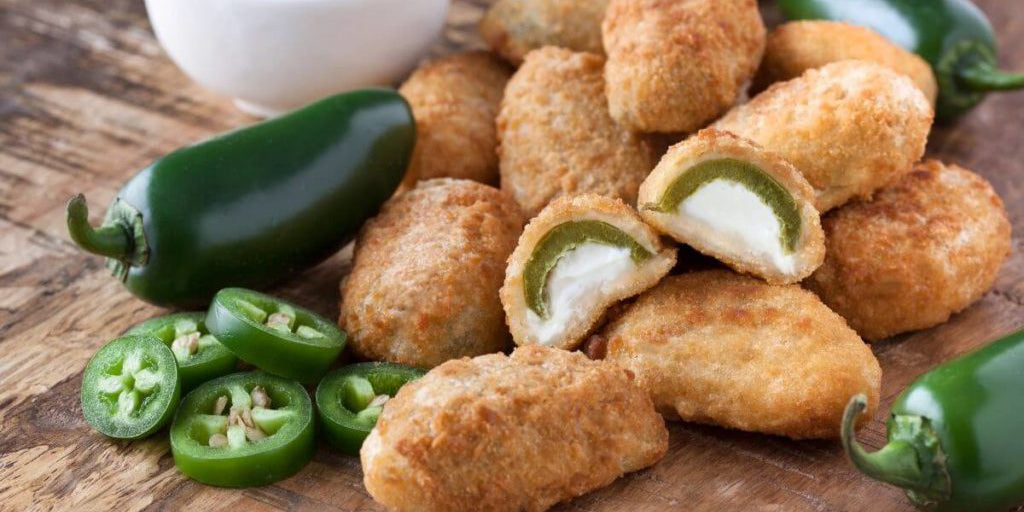 Ingredients
10 jalapeño peppers, sliced in halves with seeds and membranes removed
6 tablespoons panko bread crumbs
1 cup thick whole milk Greek yogurt
¼ cup grated cheddar cheese
⅛ teaspoon smoked paprika
3 tablespoons chives, divided
2 garlic cloves, grated
½ teaspoon onion powder
1 teaspoon salt
Extra-virgin olive oil 
Instructions
Preheat the oven to 400°F and line a baking sheet with parchment paper.

Place the Greek yogurt, cheese, garlic, onion powder, chives, smoked paprika, and salt in a small bowl, and stir to combine.

Fill the jalapeño halves with the yogurt mixture and place them on the baking sheet.

Drizzle the jalapeño halves with olive oil and bake for 15 to 20 minutes until the peppers are tender and the topping is golden brown and then remove from the oven.