ACEKOOL Air Fryer Avocado Fries

INGREDIENTS
1cup panko breadcrumbs
2 eggs
2 tablespoons water
2 cups flour
Vegetable oil
3 to 4 ripe, but not soft, medium Haas avocados
Coarse sea or kosher salt
INSTRUCTIONS
Preheat oven to 200°F (90°C).
Place flour in a wide, bowl and panko in another wide bowl. In a small bowl, whisk together eggs and water.
In a deep, medium saucepan, heat 2.5cm of oil to 375° F(190°C), or until a few panko bits bubble vigorously when added.
Cut avocados in half, remove pit, and slice each half into 4 wedges. Peel off skin, and coat each slice, one by one, in flour, shaking off excess crumbs. Dip the wedges in egg wash, then into panko crumbs, gently pressing breadcrumbs on sides to coat. Place avocados on a plate.
With hot oil, fry 3 to 4 avocado slices at a time until golden brown, about 30 seconds. Gently transfer with tongs to paper towel-lined baking sheet and sprinkle generously with salt. Place baking sheet in oven to keep warm, or serve immediately with lemon slices and salsa or other condiments, if desired. 
Repeat with remaining avocado slices.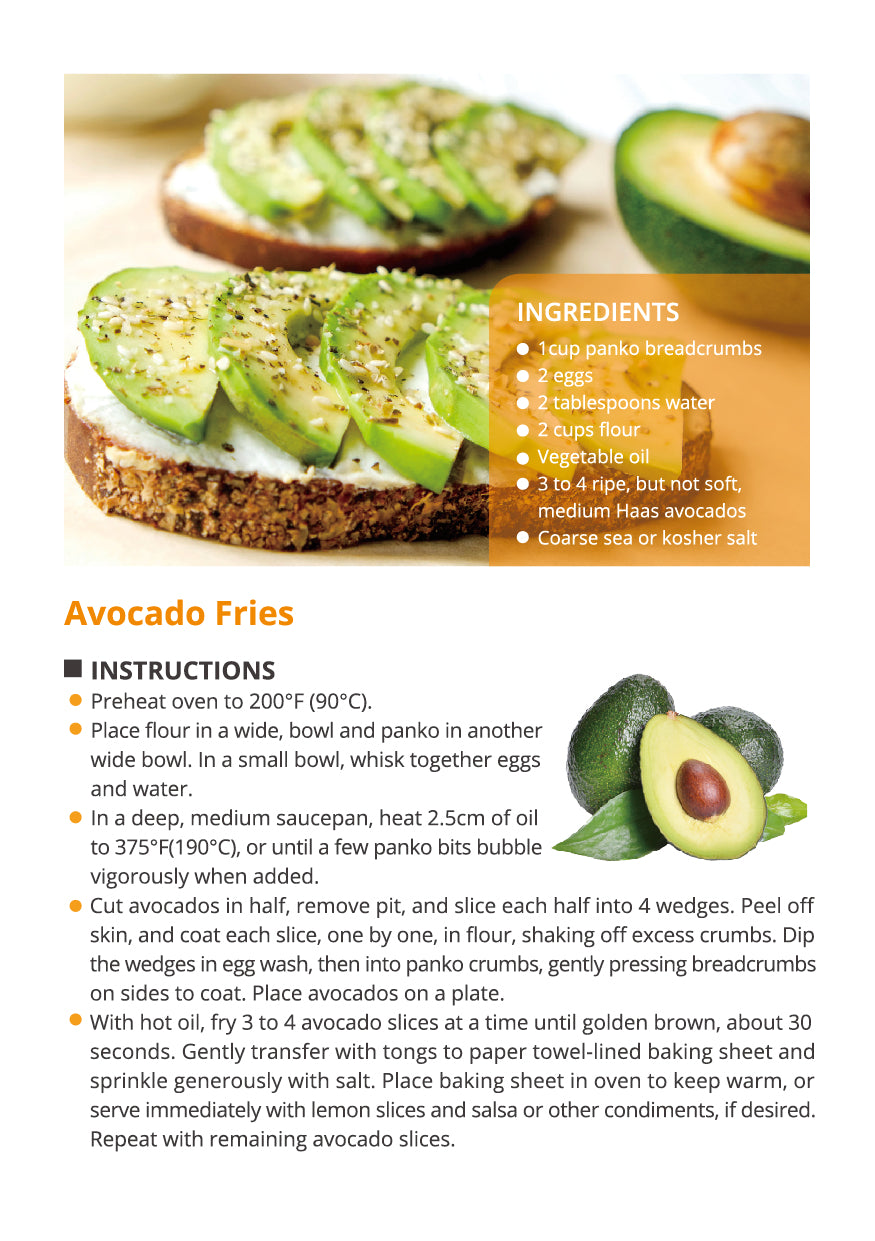 What is the best air fryer?
Acekool Air Fryer FT1 10-in-1 19QT Digital Large Airfryer Oven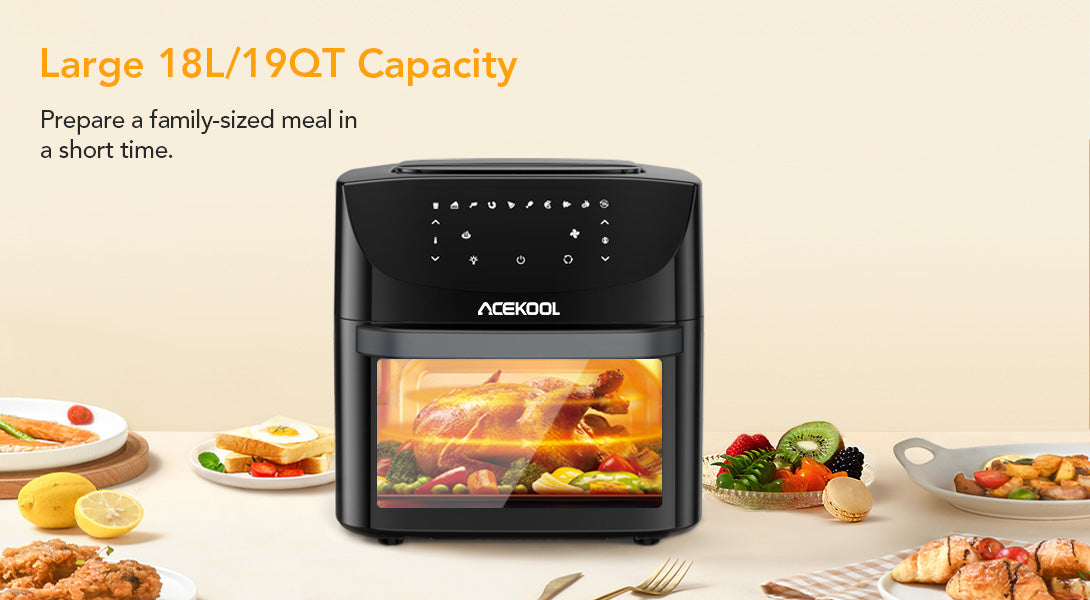 10 preset functions for easy use
Up to 75% less fat than traditional deep frying
Visual glass door shows the cooking process
19 Quart has the capacity to cook a family-sized meal
Multiple cooking ways from 90°F to 400°F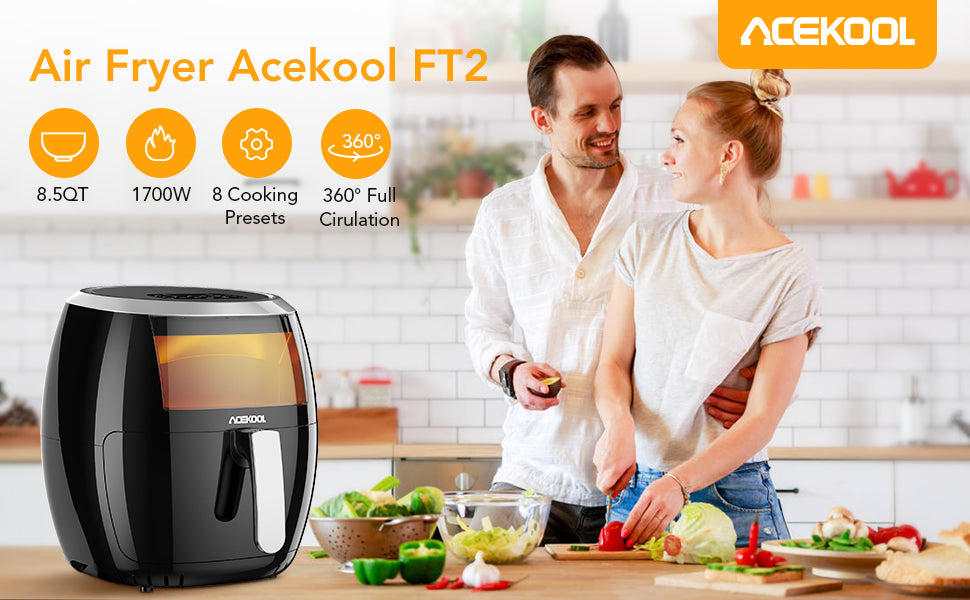 Visible window for checking your food is ready or not
You really don't need to be frying anything in oil
8 One-touch cooking presets help prepare quick meals
Circulating hot air makes sure your chicken skin is crisp and the meat stays juicy
Non-stick and dishwasher-safe basket can reduce your clean-up time