Are you a coffee lover who has never tried brewing coffee in an espresso machine. Learn how to prepare coffee from a machine from this article and start preparing your own coffee!
 How to Use an Espresso Machine
Many of us start our day with a cup of coffee, which gives us the energy we need to get through the day. For some, the mere aroma of brewing coffee is sufficient to feel comfortable. Having said that, coffee making itself is an art, and good coffee can be brewed only with the right Espresso machine. Coffee makers are unquestionably the most crucial piece of a café's equipment list or the coffee lover's kitchen, considering the well-known love for espresso. In addition to facilitating the procedure, a decent machine aids in the preparation and enjoyment of many coffee varieties.
Now, if you are looking for some coffee maker options, but are confused about how to use the espresso machine, here's a guide to making coffee using the machine.  
How to Prepare Coffee Using a Coffee Machine?
Here are the steps you must follow while preparing coffee from an espresso machine. 
The first step is to preheat the machine. You must ensure that the entire espresso maker is preheated to achieve maximum performance. Some coffee machines' processing times can reach as high as 25 minutes, so turn yours up early to ensure you get the best coffee out of it. 
Now, you have to measure the required quantity of beans and grind them. Then, add about 20 grams of ground coffee to your portafilter after setting your scale, and then remove the scale. To ensure consistency during the dialing-in period, make sure to keep an eye on the quantity of coffee beans you use. We recommend you keep the quantity within the recommended range of the coffee maker. 
Next, make sure to grind them to a very fine powder but not too fine. The consistency should be similar to that of granulated sugar. For one espresso shot, grind one ounce of coffee beans. Some coffee makers must have a built-in function for grinding the beans. If so, you can use that instead of a grinder. 
Distribute the ground beans evenly and start tamping. To tamp properly, press the powder firmly down considering you do not want an uneven puck.
Next, pull the first shot. Technically, it will take around 20 to 30 seconds to pull one shot. If your machine has a pressure gauge, keep an eye on that to check the pressure. Some machines even have a digital indication to show how well extracted your espresso shots are. You can even adjust the extract level by tasting the coffee. 
Now, start steaming the milk, especially if you wish to prepare a latte, cortado, etc. You can use your machine's steam wand for the same. Mix the milk with the powder well, and your coffee is ready. 
Top Coffee Machines
Coffee makers are one of the important kitchen appliances in a coffee lover's kitchen. Choosing the best coffee makes could be time-consuming. Hence, here are 3 options that you can consider. 
GEEK CHEF 1.5L Espresso Machine Coffee Maker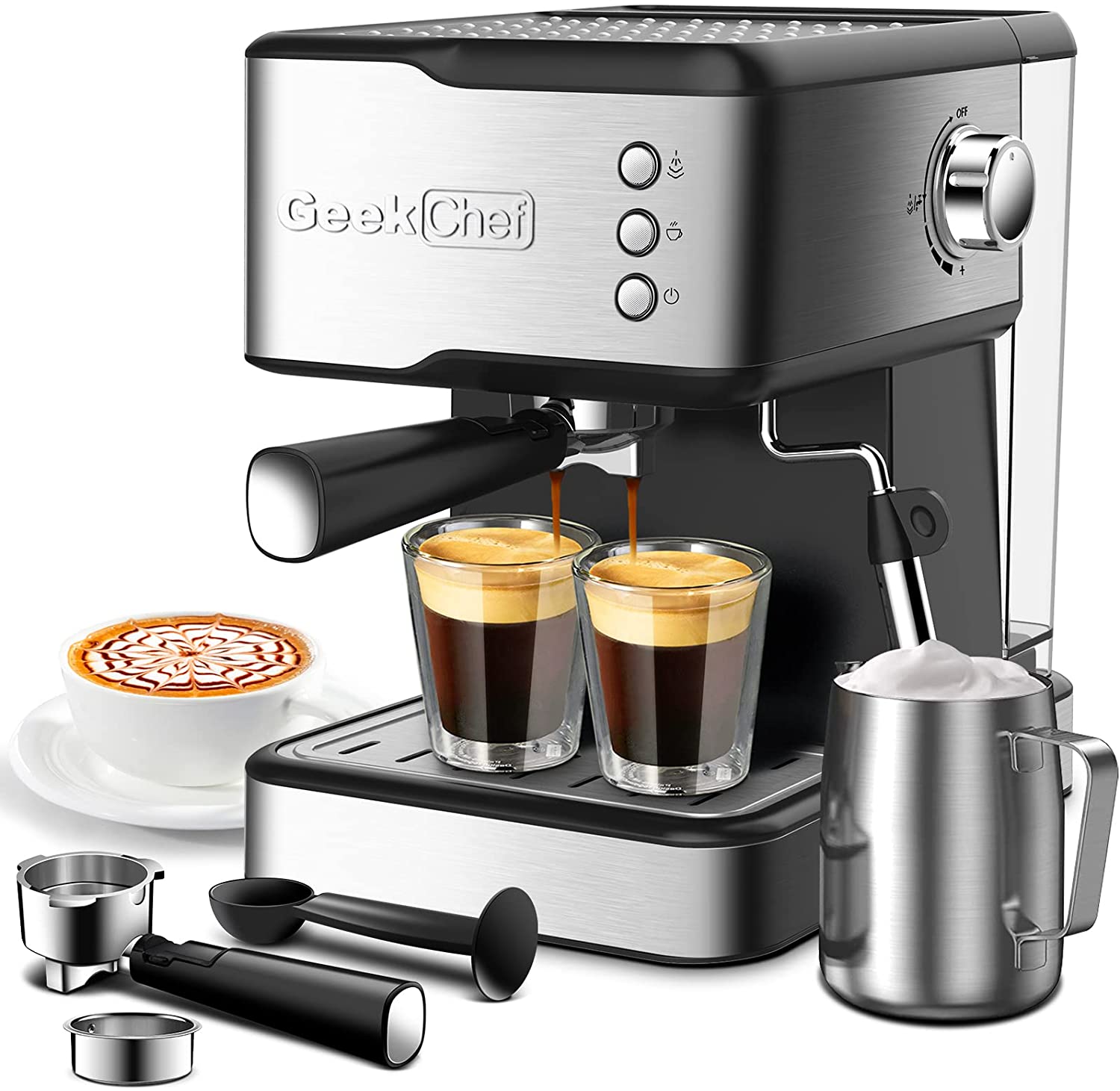 Whether you want to prepare an espresso or a cappuccino, you can make it from this 20-bar pump pressure plastic with stainless steel trim machine. The GEEK CHEF 1.5L Espresso Machine Coffee Maker comes with a UL plug, ULKA pump, detachable foaming nozzle, and 1.5 L removable transparent water tank. Besides, the Aluminum alloy die-casting boiler with dual stainless steel filters is attached by a filter holder made of aluminum alloy to enhance coffee quality. A sturdy stainless steel cup plate is used to preheat 2 cups of ground coffee with overheating and overpressure protection too. 
DAFINO Fully Automatic Espresso Machine Home Office Coffee Machine Black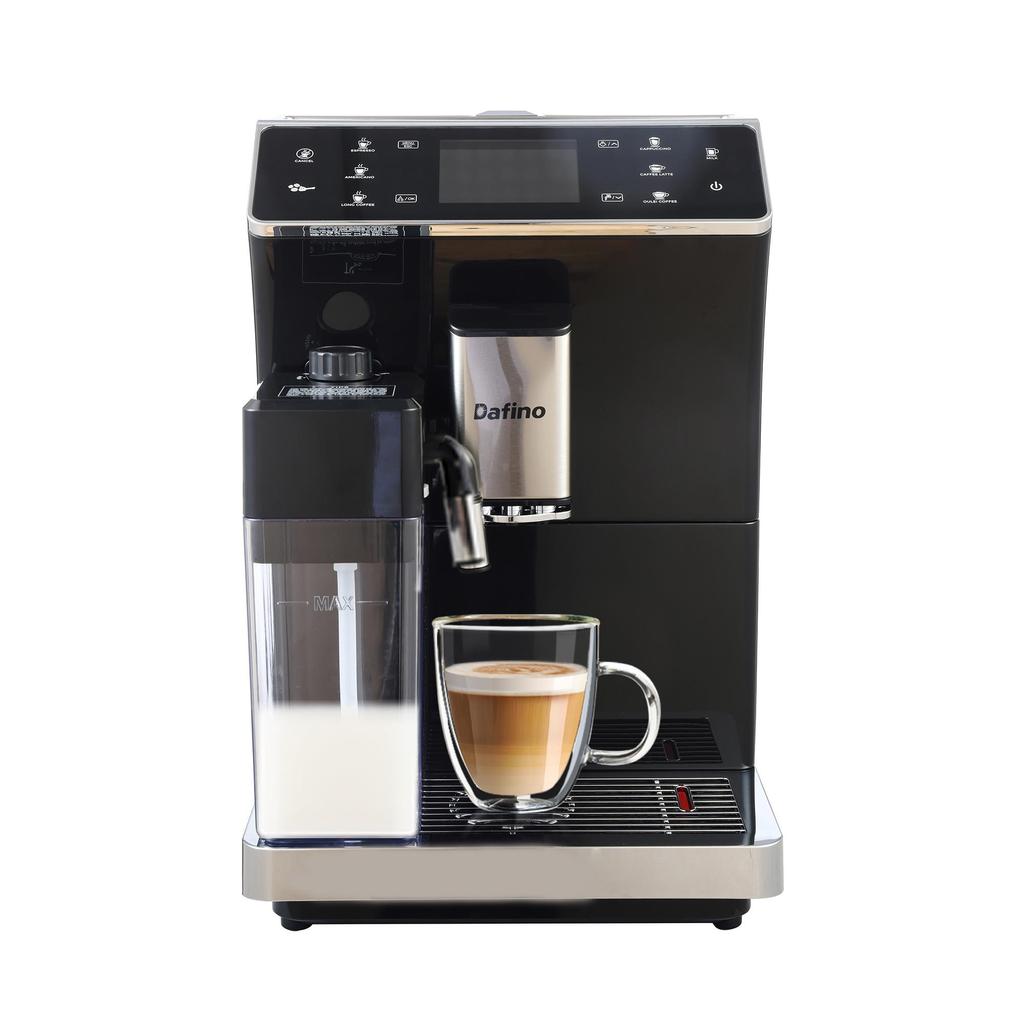 With this product, you need not manually mix everything to make the perfect coffee with the correct consistency that you wish for. This fully automatic fancy coffee maker can create any variety of coffee you want. All it takes is one click and you can enjoy the freshly ground mellow or authentic Italian coffee any time. The DAFINO Fully Automatic Espresso Machine Home Office Coffee Machine has some special features that could warn you when there's a water/bean shortage. The machine also has features such as 6 grades adjustable grinding system, an Automatic tip for a full coffee grounds tank, and so on. 
GEEK CHEF 0.9L Espresso Machine Coffee Maker with Foaming Milk Frother Wand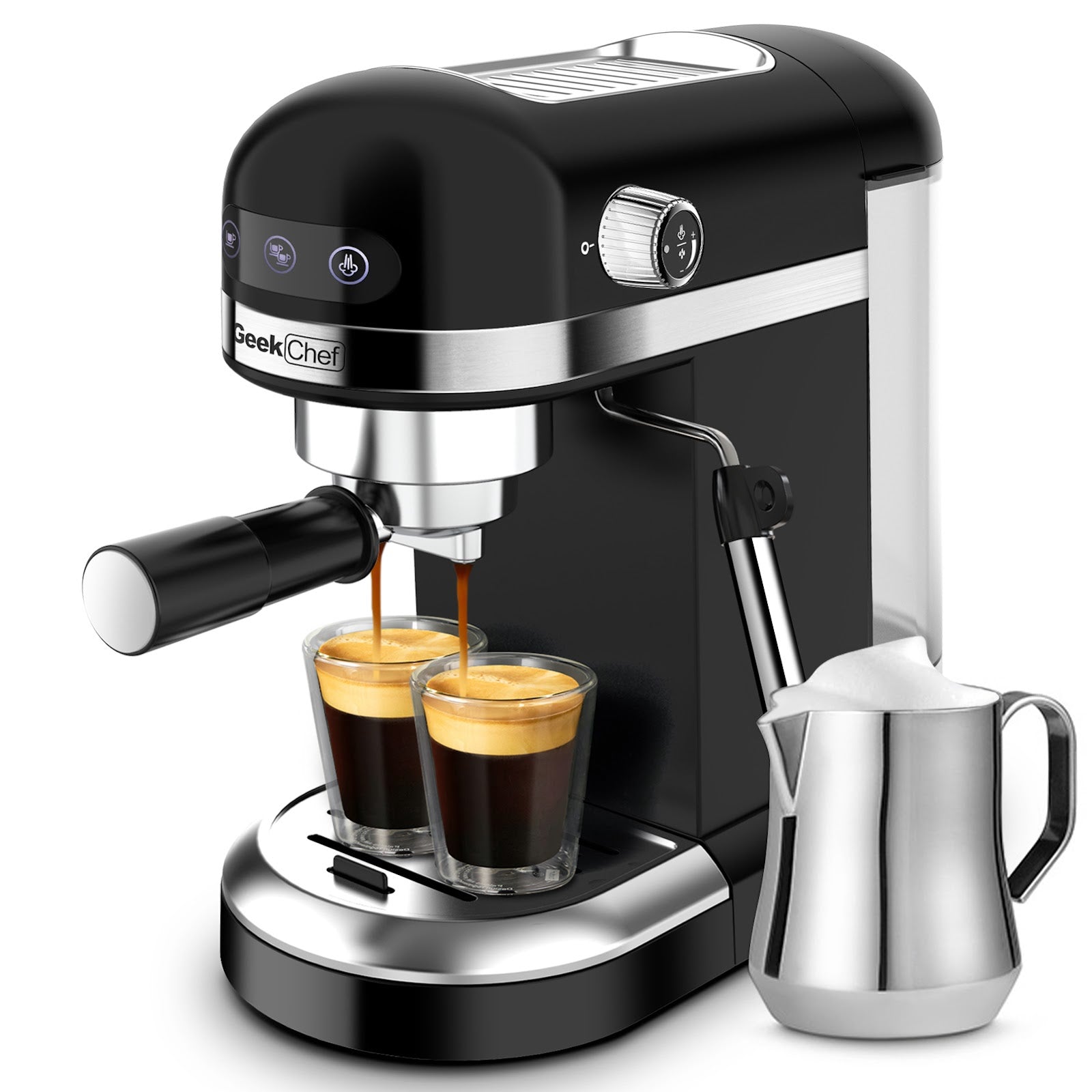 If you are in search of a coffee machine that can heat the milk, froth it and brew coffee, the GEEK CHEF 0.9L Espresso Machine Coffee Maker with Foaming Milk Frother Wand is the best option for you. This coffee maker comes with a dual temperature control system that can control the temperature of coffee and milk. Besides, it has a precise thermal temperature block and hence, can precisely prepare the coffee in about 17 seconds! The product also has a removable drip pan, handle, steam wand cap, and water tank of around 900 ml capacity as well. 
Now that you have an overview of how to prepare coffee using an espresso machine, coffee lovers, start brewing your own coffee. Consider the above options for machines as well and start your day with a perfectly prepared caffeine drink!