ACEKOOL Air Fryer Baked Potato

INGREDIENTS
Russet potatoes Oil Sour cream
Butter
Chives
INSTRUCTIONS
Rub oil all over cleaned washed potatoes.
Preheat air fryer to 400°F (200°C), then place the potatoes in the oven.
After 18 minutes, fip the potatoes using tongs checking that the skin is browned and crispy.
After 30 minutes total of baking (12 minutes after flipping), check the potatoes' softness with a fork. If still firm, add oven for 10 more minutes.
When potatoes are done cooking, remove and let them cool for at least 10 minutes.
Cut potatoes open and add butter, shredded cheddar cheese, sour cream,and chives.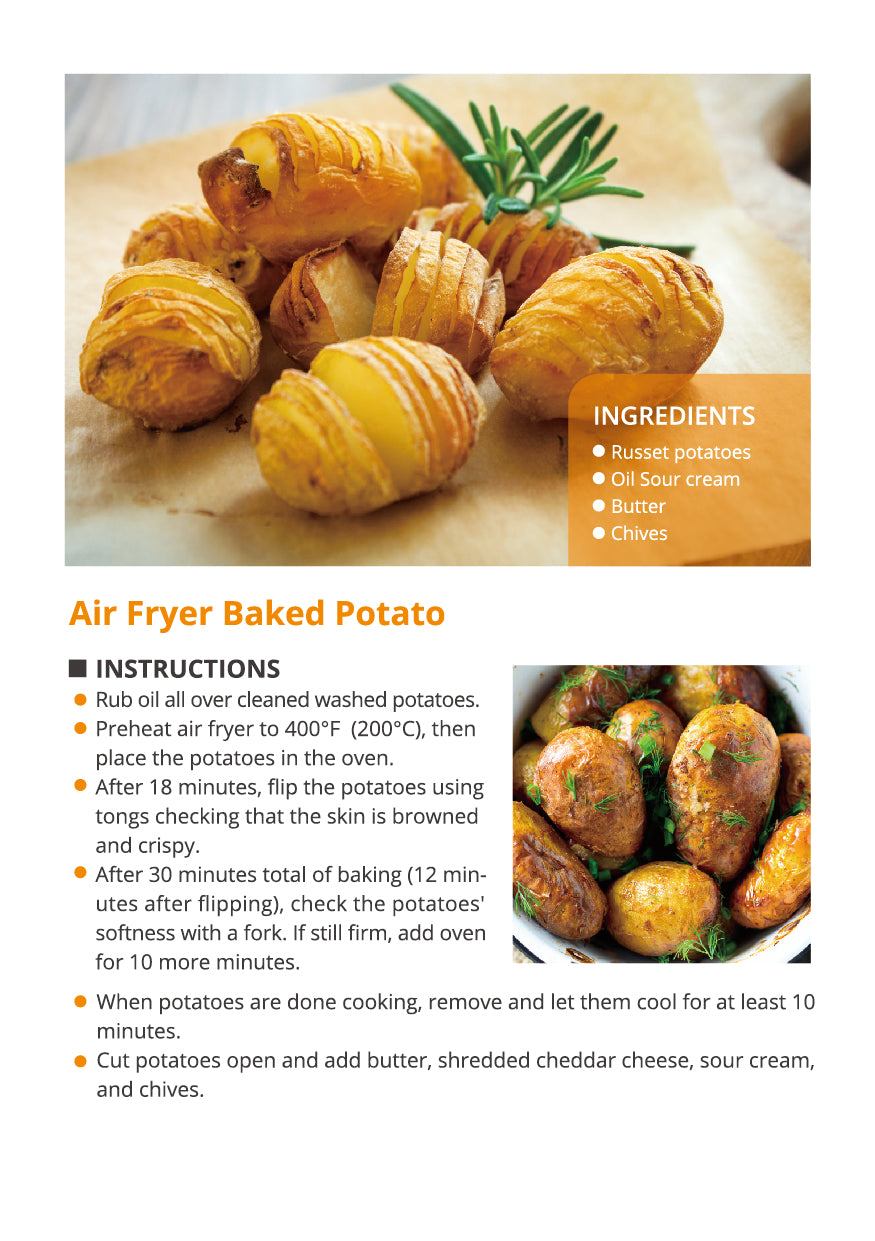 What is the best air fryer?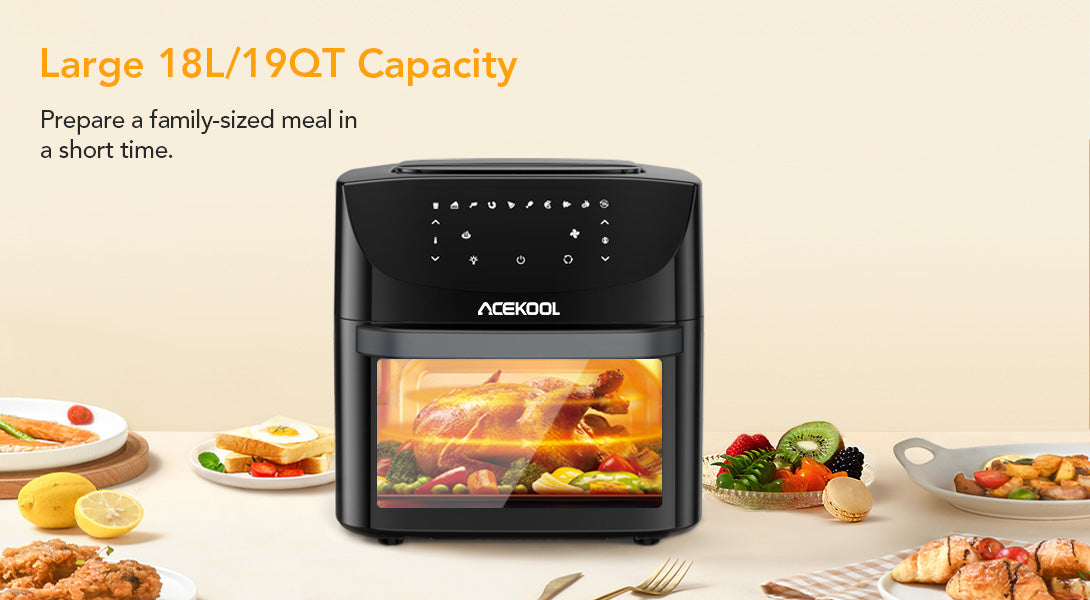 10 preset functions for easy use
Up to 75% less fat than traditional deep frying
Visual glass door shows the cooking process
19 Quart has the capacity to cook a family-sized meal
Multiple cooking ways from 90°F to 400°F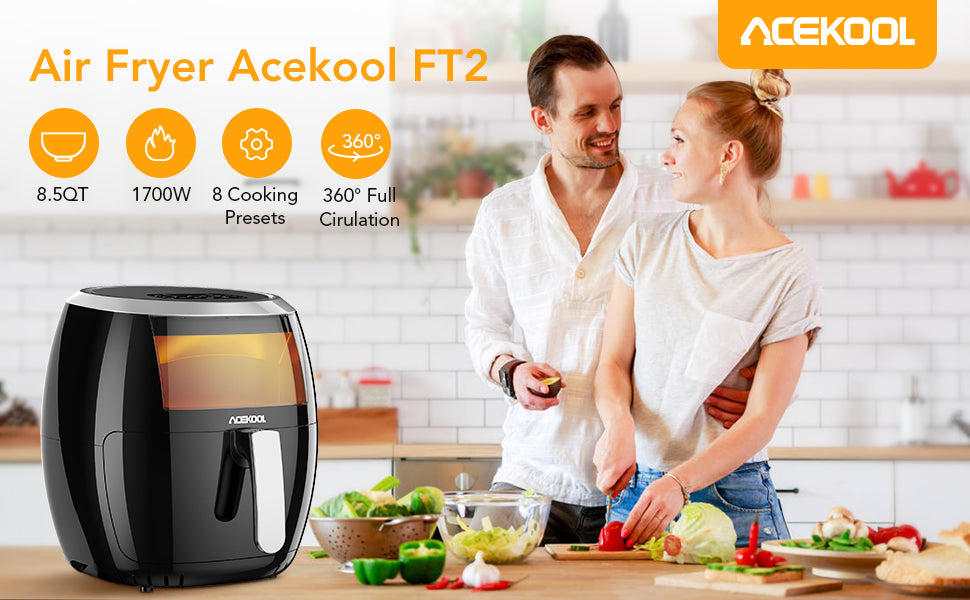 Visible window for checking your food is ready or not
You really don't need to be frying anything in oil
8 One-touch cooking presets help prepare quick meals
Circulating hot air makes sure your chicken skin is crisp and the meat stays juicy
Non-stick and dishwasher-safe basket can reduce your clean-up time