H1: Ready, Set, Spooky - Halloween Costume Ideas For All!
Meta: With Halloween 2022 just around the corner, are you looking for some Halloween costume ideas that are scary and truly stand out? Dive in to find out more. 
Do you want your Halloween outfit from 2022 to be remembered as the finest one ever? We have your back. We looked online and discovered 100 of the greatest costume ideas for Halloween, including plus-size costumes, family costumes, funny costumes, and even some costumes that are downright spooky.
You're in luck whether you have plenty of time and resources to plan for the big night or you're on a short budget and get a last-minute invitation to a Halloween party. While some of these Halloween outfits may be put together quickly, others may need a little more time, effort, and creativity. Whatever the case, everyone will find something. But first, let's know a little about Halloween.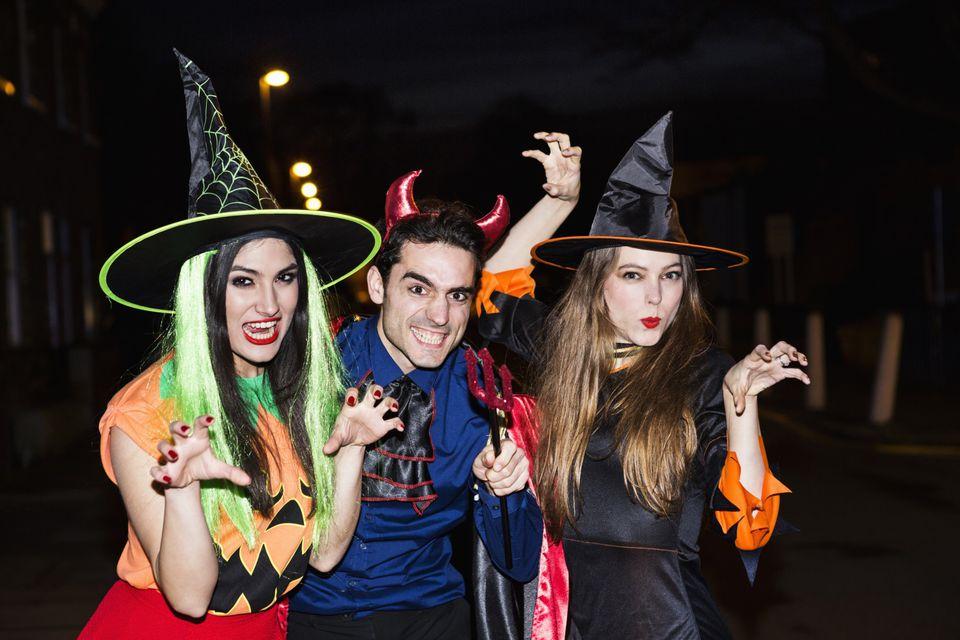 A Little About Halloween 
All Hallows' Eve, often known as Halloween, is the night before All Saints' (or All Hallows') Day and is a festival celebrated on October 31. The event kicks off Allhallowtide, a three-day period that ends with All Souls' Day, and celebrates the day before the Western Christian feast of All Saints. The majority of North America and much of Europe do not observe Halloween as a religious holiday. The day after Halloween, Monday, October 31, 2022.
Halloween has a variety of traditions because it is a secular celebration. One is the act of playing mostly harmless pranks. For celebrations and trick-or-treating, celebrants dress up in costumes and masks. This tradition is considered to have originated in Britain with the "soul cakes" habit, which allowed the hungry to ply their trade. Trick-or-treaters approach homes with the threat of performing a trick if they are not given a treat, typically candy. Bobbing for apples is a popular pastime at Halloween celebrations; it may have originated with the Roman holiday of Pomona. The celebration of the event includes frightening characters like ghosts, witches, and vampires in addition to skeletons and black cats. A turnip that has been hollowed out, painted with a demonic visage, and burned inside with a candle is another emblem.
Halloween Costume Ideas
Eerie costume
Consider showing up to the party dressed as Michael Myers from Halloween if you enjoy spooky costumes. This character has once again shown horror movie fans why he is one of the scariest characters of all time with the recent release of Halloween Kills. He debuted as a fictitious persona on television in 1978 and has since appeared at several Halloween gatherings.
For this outfit, you'll need a Halloween mask, a coverall, some attitude, and work boots.
Comfy Ensemble
Here's a suggestion for a cozy outfit: As a Squid Game participant, have a great time dancing!
Fans of Halloween have received a precious present from the show in the form of simple-to-copy costumes that are ideal for the holiday. All you need is a green-and-white tracksuit, a white blouse, and white shoes to transform into Gi-Hun (456), Sang Woo (218), or Sae-Byeok (067) for the evening.
Lover of Halloween Traditions
Given the enjoyable customs connected with Halloween, it is clear that you adore this holiday. Why not choose a traditional option like a devil this year? Being a devil is always entertaining since you can wear any outfit as long as you have a hairband and a pitchfork accessory. Stick to the traditional red and black attire for the greatest outcomes.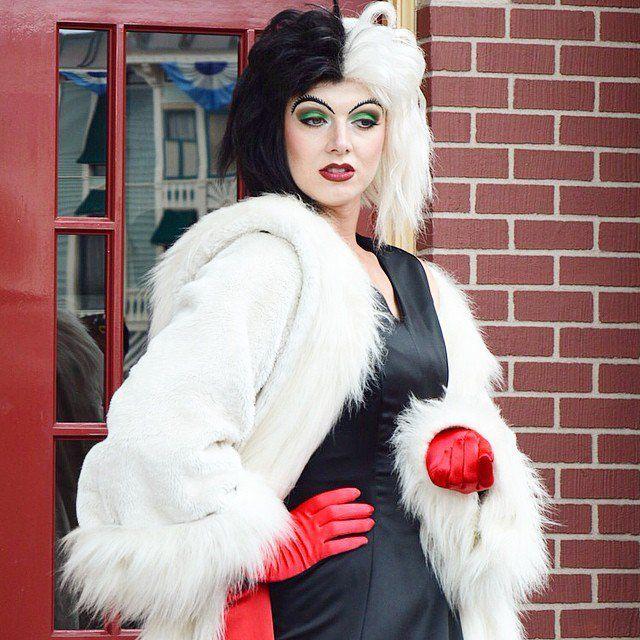 Villain-inspired Outfit
Cruella de Vil, another well-known title from earlier this year, served as excellent costume inspiration to amp up Halloween horror nights. She was first featured in The Hundred and One Dalmatians by Disney in 1956, and she is still one of the most well-known characters. Playing Cruella is great since there are so many different ways to interpret her outfit; just don't forget the famous hairdo.
Halloween Outfit with a Beer Balloon
There has never been a better opportunity to practice your balloon art skills. Just go ahead and start blowing up some white and gold balloons. If you think the job will make you out of breath, you should get an electric balloon-inflating equipment to finish the job fast.
Looking for more Halloween costume ideas? Check out Spirit Halloween for a wide range of costumes and Halloween decorations that will definitely make you stand out. 
DIY Halloween Decorations
No-Sew Pumpkins
The installation of this eerie topiary completes the porch. This no-sew wrapped pumpkin is the best option if you want to make a cute Halloween decoration quickly and easily. They're such a wonderful, inexpensive way to add some fall decorations to the house!
Haunted Birdhouse
You might utilize a creepy haunted birdhouse to fright up your house for Halloween! Anyone wishing to add a big statement piece for Halloween should try this DIY project. It's not just ideal for setting up on the exterior of your house; it's also fantastic within.
So deck up your house and get ready to dress yourself in the best Halloween costume ever!